Are you looking for the perfect vaping liquid to enhance your device? It can be a daunting task when considering all of the different options on the market today.
Before selecting a liquid, there are key elements that need to be taken into consideration such as flavouring, throat hit, and cloud production.
To help simplify your search, we've created this blog post with our top tips for choosing the right vaping liquid. By understanding how flavourings work, analyzing nicotine levels, and examining Vapes juice additives – together we can find exactly what we're looking for in an amazing vaping experience!
Different Types of Vaping Liquids
Vaping has become a popular alternative to traditional smoking cigarettes. With so many options for vaping liquids available, it can be overwhelming for beginners. Knowing the different types of flavoured vape juice can make all the difference in your vaping experience. Firstly, e-juices come in a variety of flavours and nicotine strengths, making them a go-to for many vapers.
High VG liquids offer a smoother hit and produce thicker vapour clouds, providing a more enjoyable vaping experience for cloud chasers. Salt nic liquids have a higher concentration of nicotine, allowing for a smoother hit and quicker nicotine fix.
Whether you are a beginner or a seasoned vaper, understanding the different types of vaping liquids will help you tailor your vaping experience to your preference. Plus, the variety of flavors and nicotine levels available means you can find a liquid that fits your individual vaping needs.
Consider the PG/VG Ratio of the Liquid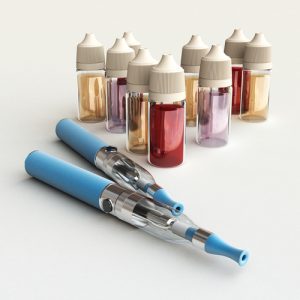 When it comes to choosing the perfect e-liquid, PG and VG ratios play a crucial role in the overall experience of vaping. PG provides a more intense throat hit which many smokers appreciate while VG gives a smoother and sweeter flavour, which appeals to those who prefer a gentler vaping experience.
The ratio of each component can alter the consistency, taste, and even longevity of your e-liquid. Whether you're an avid vaper or just getting started, it's important to consider your preferences and choose a ratio that suits your needs. So, the next time you're out purchasing e-liquid, keep in mind the PG/VG ratio to ensure you have a vape experience that's tailored just for you.
Check the Nicotine Strength
Vaping is a relatively new trend that's taken the smoking world by storm. Whether you're new to vaping or a seasoned pro, one thing you need to keep in mind is the nicotine strength of your e-juice. Understanding the nicotine strength is crucial because it determines the kind of hit you'll experience when you vape.
When it comes to nicotine content, the rule of thumb is simple: the higher the strength, the bigger the hit and the more vapour produced. Checking your nicotine strength is the first step to achieving the perfect vaping experience that delivers the right amount of nicotine. So, next time you fill up your tank, don't forget to check the nicotine strength – it could make all the difference!
Additionally, do some research on the brand of e-liquid you're considering. Many companies provide detailed information about their products, so it's worth taking a few minutes to read through the information before making a purchase.
Taste is Important
The world of vaping can seem overwhelming at first, with endless options for devices and e-liquids. However, one aspect that should never be overlooked is taste. After all, if you're going to be vaping regularly, you want to make sure you're enjoying the flavour! With so many flavours available, it's easy to find one that suits your preferences.
From fruity to minty to sweet and everything in between, there's a flavour out there for everyone. Take the time to explore and find one that you truly love – it'll make all the difference in your vaping experience.
Plus, when it comes to taste, don't be afraid to experiment. Many companies offer sample packs that allow you to try a variety of flavours and find the perfect one for you. With so many options available, there's sure to be at least one flavour that tickles your taste buds!
Determine Your Device's Compatibility
As a vaper, you rely heavily on your device to deliver the perfect hit every time. But did you know that some liquids may not be compatible with your device? Thick or thin liquids can cause serious damage to your equipment, and ruin your vaping experience.
It's important to determine your device's compatibility with different types of liquids so that you're always prepared. By doing so, you can protect your device and enjoy a smooth, consistent vape every time. Trust us, your taste buds (and wallet) will thank you!
Research Brands and Flavours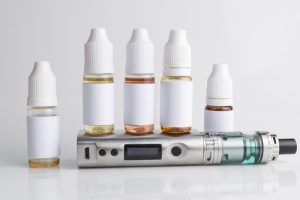 When it comes to choosing your favourite brands and flavours, it's important not to settle for the familiar. Instead, embrace the opportunity to experiment and try something new. With so many options available, tapping into the wonderful world of flavours is an exciting adventure. Perhaps you'll discover a brand-new favourite or a taste sensation you never knew existed.
You never know what could be your next go-to flavour unless you push the boundaries and try something different. So, whether it's a refreshing drink or a tasty snack, give yourself the chance to explore a wide range of brands and flavours – you might just be surprised at what becomes your new favourite!
Choosing the right vaping liquid for your device can be a daunting task if you don't understand the different types of e-juices, their associated PG/VG ratios and nicotine strengths, or how to determine compatibility with your device.
Keeping the above tips in mind when choosing an e-liquid for your vape should help make the experience more enjoyable and informed. After all, it's all about what gives you that perfect hit and flavour you love!
So go ahead: experiment with different brands and flavours to find what you enjoy most — just don't forget to take proper safety precautions. Finally, ensure that all safety regulations are being followed for your own safety. We hope these tips have been helpful in understanding how to choose just the right vaping liquid for your device. Happy vaping!