If you are a meat eater and want to find the most convenient, ethical, and affordable way to enjoy premium cuts of quality meats, you should look into the world of online butcheries. We will explain what online butcheries do and how they can send quality, ethically sourced meats straight to your door. Then, we will highlight some of the main reasons why this kind of food cooking has taken the nation by storm. For one thing, online butcheries provide high-quality meat at a low price. For another, they are convenient and ethical. Finally, they regularly offer discounts and promotions. Read on for more information about how online butcheries have reshaped food shopping in the UK.
Introducing Online Butcheries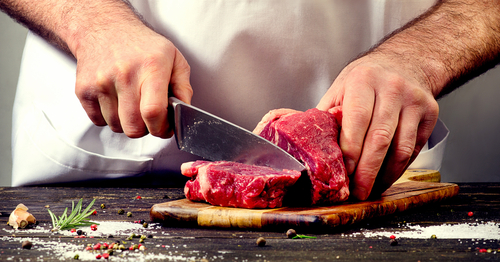 The idea behind online butcher sites, such as Meatease, is that they use local butchers across the country to get your order to you in a fast, reliable, and ethical manner. When you order from an online butcher site, you can rest assured that your meat delivery will come from a local farm, the meat will be of the highest quality and the animals will have been grass-fed. Compare this to the uncertainty of buying meat in a large chain supermarket and the inconvenience of trailing around town trying to find the best cuts and quality. It's a no-brainer!
High-Quality Meat at a Low Price
Online butcheries are reshaping food shopping as they are an excellent and hassle-free source of high-quality meat at a low price. You can get any number of cuts and meats, from lamb shanks and shoulders to minced beef, premium steaks, chicken breasts, whole chickens, and whole duck, among others. Whatever you're craving, your online butcher can hook you up with a fantastic local butcher and deliver straight to your door.
Remember that meat from happy, healthy, well-fed animals will be more flavorful, juicy, and tender. So buying quality meat and premium cuts is beneficial both to you and the animals. This is the most ethical and sensible way to buy and eat meat, as well as being the most rewarding.
Convenient and Ethical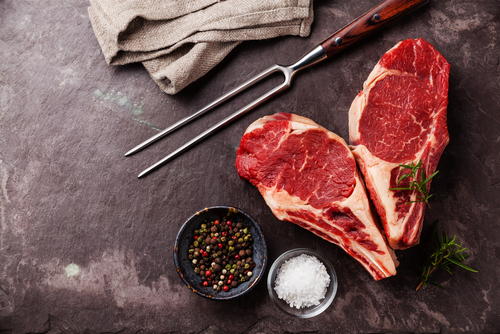 Online butcheries make meat-eating convenient and ethical. You can have grass-fed beef, steaks, and lamb delivered right to your door, as well as ethically sourced British poultry. This means you get to skip the hassle of hunting down ethically sourced meats from various shops around town. Instead, you can simply order them online from a reliable vendor and await their prompt arrival.
The selection of premium meats offered by an online butcher can actually help you to reduce your environmental impact while still being able to enjoy delicious, fresh, and quality meats. The commitment of online butcheries to providing ethically raised meats means you can enjoy your steak dinner guilt-free.
Discounts and Promotions
Your online butcher site will offer discounts and promotions throughout the year, so keep an eye out for great deals. While buying and eating meat can be expensive, when you have a trusted supplier that offers great deals, meat-eating becomes more accessible, affordable, and enjoyable for all the family. This is another way that online butcheries are reshaping the food shopping experience in a positive way; they are making quality and premium meats available to people with different budgets and access to good food.
Eating Meat for Health and Fitness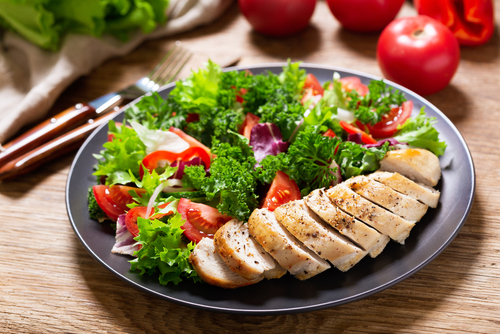 Meat is a great source of protein, fat, and various micronutrients, such as zinc and iron. When you buy unprocessed cuts of meat, you are choosing the healthiest kinds of meat to add to your diet. Whether your goal is weight loss, muscle gain, or maintaining a healthy nutrition balance, meat can be a staple, you just have to know how to choose the healthiest cuts. Remember that not all fat is bad and that some fat in your diet is vital for your body. So, don't shy away from meat eating, just remember to eat everything in moderation and keep an eye on your micro and macronutrient levels.
Online butcheries are the latest trend in food shopping and they have revolutionized the way people up and down the UK access premium cuts of high-quality meats. These online butcheries have reshaped food shopping in various essential ways. For one thing, they provide access to high-quality meats at an affordable price, meaning meat eating is more accessible to families on different budgets. What's more, food shopping with online butcheries becomes more convenient and more ethical. When you source your meat shopping from local farmers, you reduce emissions and ensure that the meat comes from grass-fed animals. Finally, online butcheries offer discounts and promotions throughout the year.