With Spring officially here and warmer weather well on its way, Summer 22 is set to be a busy time for travel.
Whether heading off for a weekend break or venturing to a faraway destination for a long overdue holiday, it's a no-brainer to want to pack your everyday beauty essentials.
It's often said that good things come in small packages, and that's certainly the case when it comes to these travel-sized favourites. Here we share an edit of the best airport approved beauty minis to pack for your next trip, so you can carry on your home skin, hair and body routines as usual.
Our Favourite Beauty Minis – Faace Travel Buddy Kit – £36.00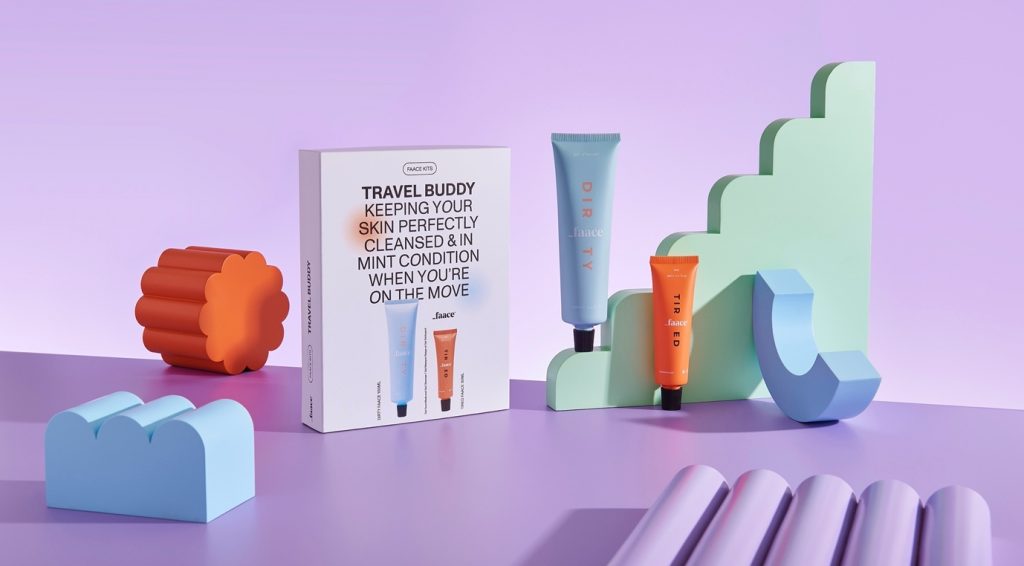 Plane, train, bus, bike, boat or car – however you're making your way to and from destination holiday your skin will suffer. Why? Because the stress of travel, combined with early starts and late nights when you get there all have the potential to compromise your complexion. That's why we've partnered Tired
Faace and Dirty Faace to give you not one but two top notch travel buddies. While Dirty's creamy gel cleanser gets rid of make-up, sweat, dirt and SPF at the same time as gently exfoliating and calming inflammation, Tired Faace is on standby to help give your skin it's glow back with its cocktail of caffeine and vitamin C. No-one will ever know if you're jet-lagged or jaded.
Simply apply Tired Faace en route, with its clear formula you can help combat the dehydrating effects of travel on the skin. Best left on the skin. Dirty Faace can then be used twice daily/whenever you can get near a sink, to wash away the journey grime. With hair clips thrown in to keep your hair out of your faace for good measure.
Available from www.wearefaace.com
Our Favourite Beauty Minis – Fiils Alu-minis Gift Set, £22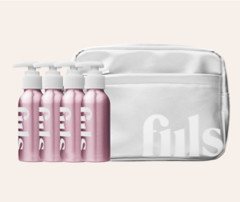 A perfect holiday washbag for the eco-conscious traveller. The stylish and eco-friendly Alu-minis gift set from fiils features a chic vegan leather travel washbag and 4 of their refillable mini travel bottles, including a shampoo, conditioner, body wash and body lotion, so you'll be fully decked out with your fave planet-loving self-care essentials. Use your recycled wash bag to stash your Alu-minis or for keeping your beauty products in. Top up your bottle with your fave fiils refillables, and you'll be looking, feeling and smelling good all day, every day. All while doing your bit for the planet.
Available to buy from www.fiils.co
Our Favourite Beauty Minis – Faith In Nature Lavender & Geranium Shampoo & Conditioner Minis, £2.25 each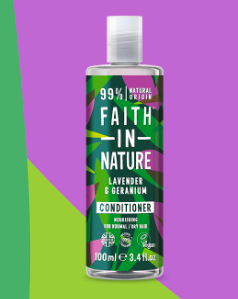 Faith In Nature's fragrant Lavender & Geranium shampoo and conditioner are available in a 100ml travel-sized bottles and are the perfect nourishing travel buddies for normal to dry hair. The natural duo is also vegan and cruelty-free, perfect for anyone wanting to be as kind to the planet as they are to their hair.
Or why not opt for the space-saving and environmentally friendly Faith In Nature Shampoo and Conditioner Bars (£7 each)? Available in exotic scents such as Dragon Fruit and Coconut & Shea, there's a bar for all hair types.
Available from www.faithinnature.co.uk
Our Favourite Beauty Minis – Tisserand Aromatherapy Little Box of De-Stress, £15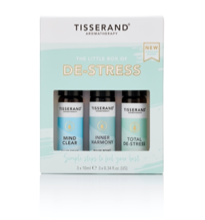 While holidays might be the best time to switch off and relax, there's no doubt the preparation and travel can leave us a little flustered. Ideal for nervous flyers, these 'Mind Clear', 'Inner Harmony', and 'Total Destress' pulse point roller balls from Tisserand Aromatherapy are perfect for calming frazzled minds. Keep in your hand luggage for easy access before and during the flight.
Available from www.tisserand.com
Our Favourite Beauty Minis – Green People Organic Heritage Skincare Trio – £44.25 (3 x 50ml)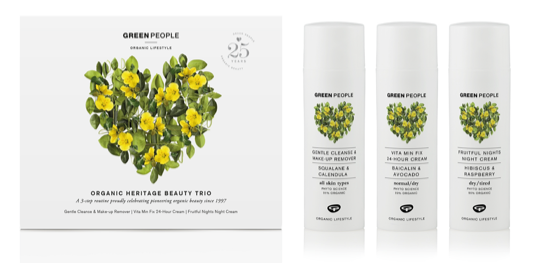 Green People's Organic Heritage Beauty Trio includes three 50ml organic beauty products that work in synergy to cleanse, smooth and hydrate, whilst gently nourishing and replenishing all skin types.
Gentle Cleanse & Make-Up Remover 50ml
Vita Min Fix 24-Hour Cream 50ml
Fruitful Nights Night Cream 50ml
Our Favourite Beauty Minis Green People Family Sun Starter Pack – £20.00 (2 x 30ml & 1 x 50ml)
Natural, reef-safe sun cream trio pack with products for all the family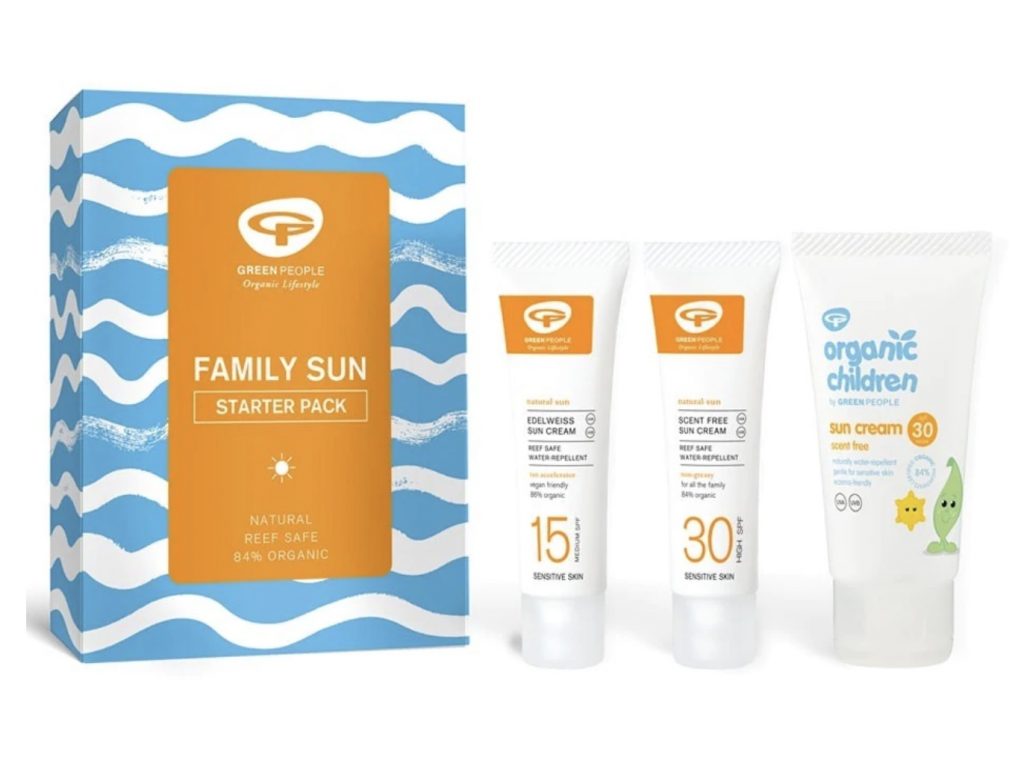 Scent Free Sun Cream SPF30 (30ml)
Sun Lotion SPF15 with Tan Accelerator (30ml)
Organic Children's Scent Free Sun Cream SPF30 (50ml)
Key ingredients: Organic Aloe Vera, Edelweiss, Green Tea & Avocado
Plant-based packaging
Ethical responsibility is at the heart of what Green People do. They are proud to present their reef-safe sun lotions in fully recyclable, renewable sugar cane tubse. Farmed on sustainable land, this plant-based packaging is completely carbon-neutral.
All products are available at www.greenpeople.co.uk
Celebrate Summer with Barons Eden