Summer is finally on the way (hooray!) and we couldn't be more excited to dust off our sundresses and shorts and enjoy the warmer weather.
The only thing is, we could really do with a bit of an extra glow. And these days, we just aren't prepared to bake ourselves in the sun without slathering on ten layers of SPF.
So, we think that a good self-tan is the best way forward this summer. And we have the perfect line-up for you.
Introducing, OPretty. The gorgeous beauty brand that's making waves in the industry.
Their self-tan range includes innovative, professional-grade formulas with an affordable price tag. And their Tanning Mousse is a real show-stopper. Brand founder, Natalie, took almost a year to perfect the formula of the mousse.
She wanted the tan to be totally flawless, as she was beyond frustrated with products that left her orange, patchy and streaky. She says:
"Finding the perfect tan had been a real problem for me! I've been tanning for over 20 years, and I wanted to make one that truly lasted, smelt amazing, looked natural, and didn't leave marks behind on my bedsheets!"
This unique formula is non-sticky and completely streak-free, meaning applying the tan is easy, seamless and leaves you with a golden glow.
Plus… the smell of Opretty's tans are truly gorgeous. Shade 'Medium' is scented with delicious notes of black cherry, and shade 'Dark' is scented with baby powder.
So, no worrying about any yucky, lingering smells!
And Natalie has kindly shared with us her top tips on how to get the perfect, even tan.
First off, it's really important to exfoliate your entire body before your tanning sesh. For best results, you should do this with the Opretty Exfoliating Mitt 24 hours before tan application.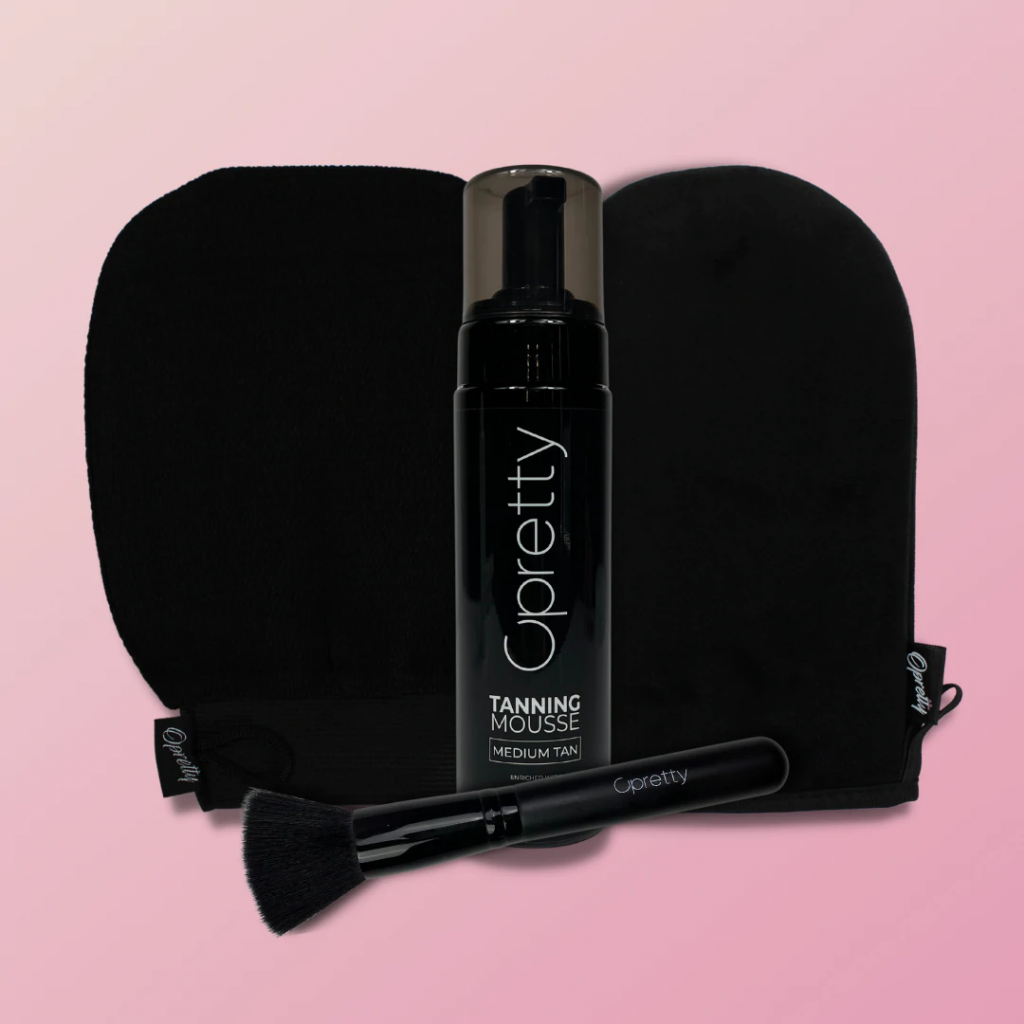 Before tanning, you should also lightly moisturise any particularly dry areas of your body, such as your hands, elbows or knees. This will help your tan go on a little more smoothly!
To apply your tan, you should start with small amounts and build up. Applying too much product initially can lead to streaks and difficulty blending.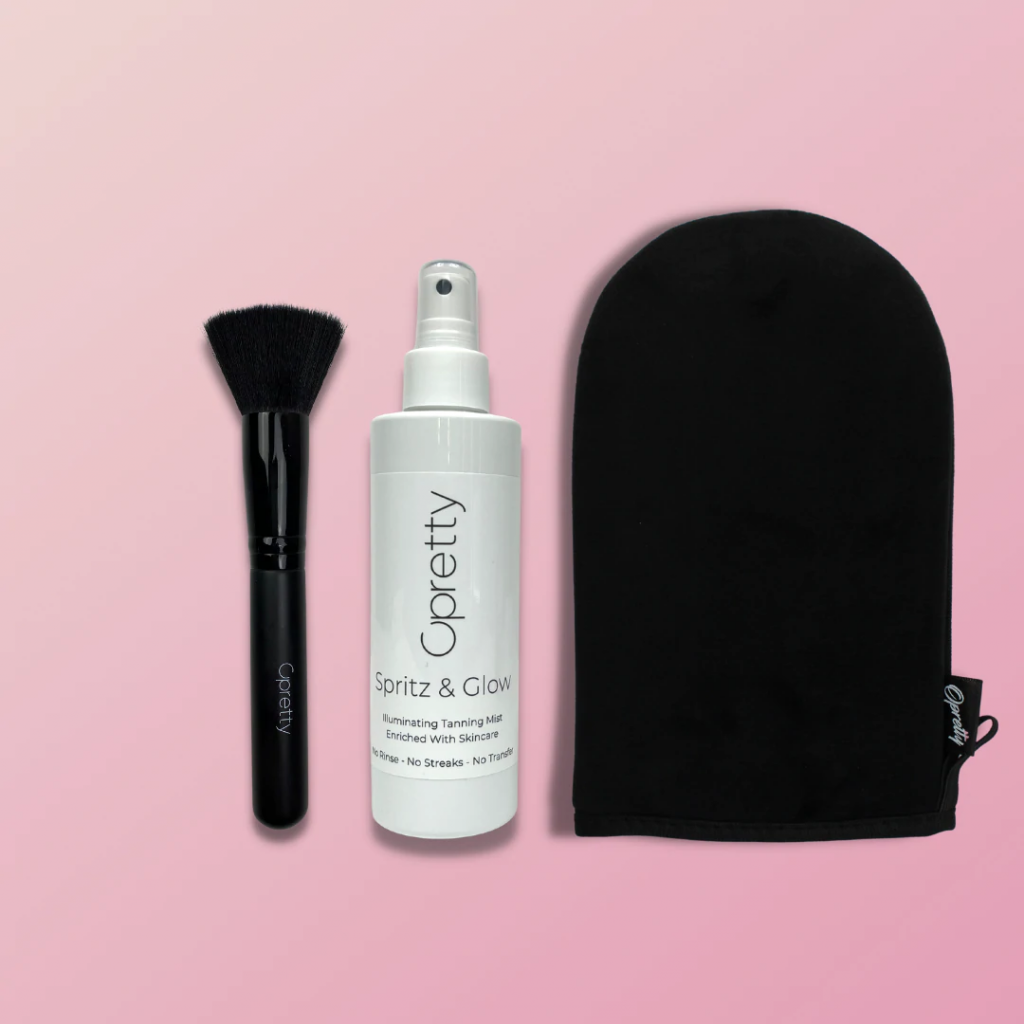 Dispense a few pumps of mousse onto your Opretty Tanning Mitt, and gently apply over small areas using circular movements.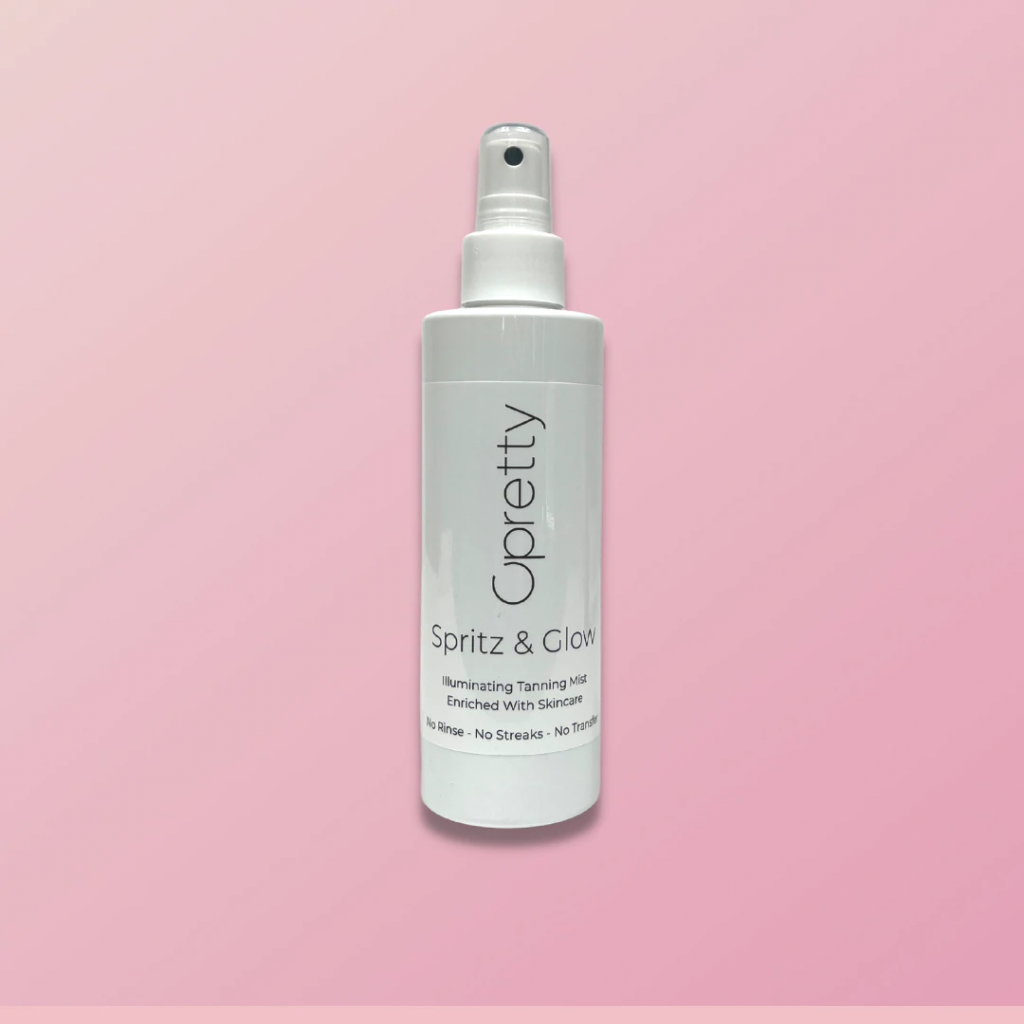 For more difficult areas, such as your feet and toes, use the Opretty Tanning Brush for an easy application. Plus, you can also use the brush for applying tan to your face! But maybe do that before you do your feet. Just sayin'.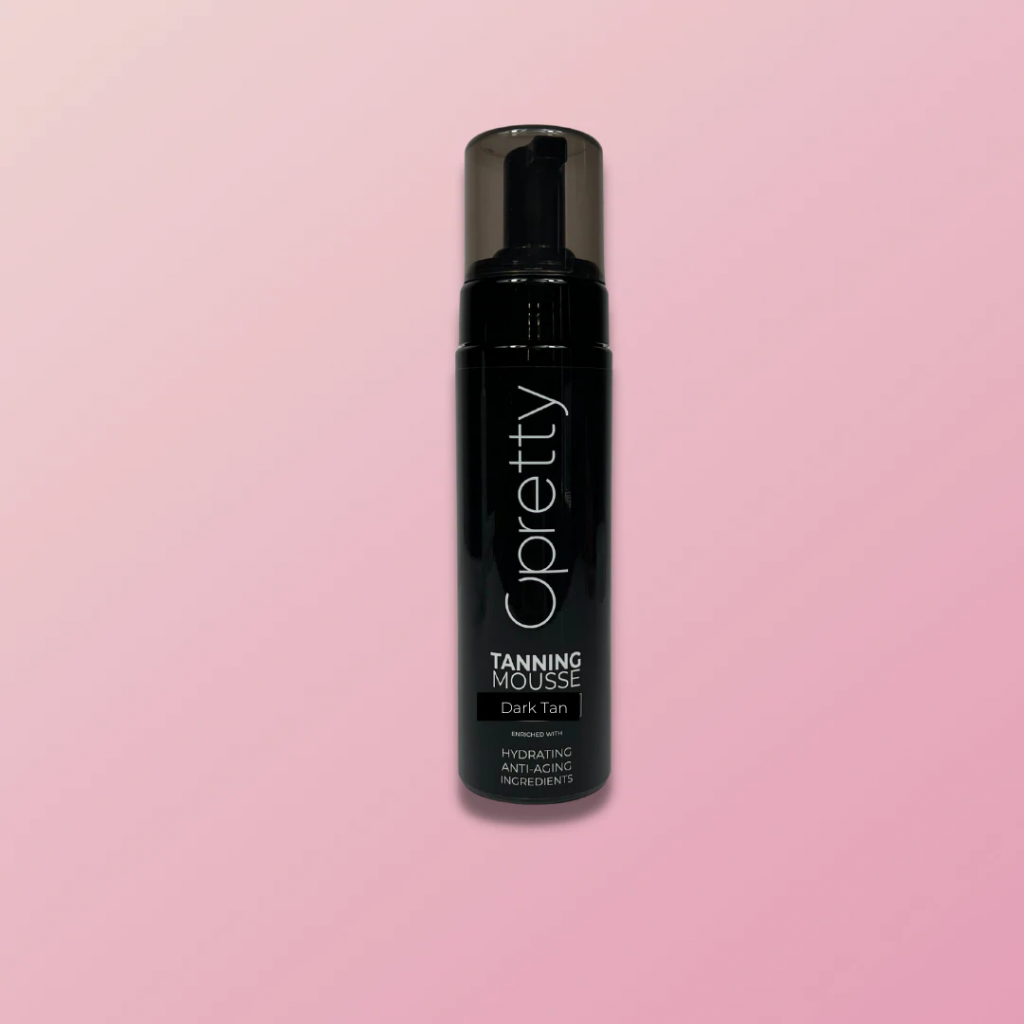 You should leave the tan for at least 4-6 hours to develop fully (or overnight if you want a deep, dark tan). When your tan's finished developing, gently wash off with warm water and moisturise your entire body, to finish.
And voila!
Now, you have the perfect glowing tan, without running the risk of looking like a lobster, or dropping £££'s at the salon.
Check out Opretty's full tanning range, and their other amazing products.
Tik Tok hacks for keeping food fresh