With all the signs pointing to a mass UK exodus to sunnier climes this summer, travellers after a beach break without the crowds should consider looking further afield for their vitamin D this year.
Boasting 365 days of sunshine, and owned and operated by Orascom Hotels Management, the resort town of El Gouna offers British travellers a quiet slice of beach life on the Red Sea, set apart from the inevitable crowds of Europe's beaches.
With a range of active excursions and many of its hotels offering kids clubs and activities, El Gouna is the perfect place for families to travel, guaranteeing entertainment for all generations.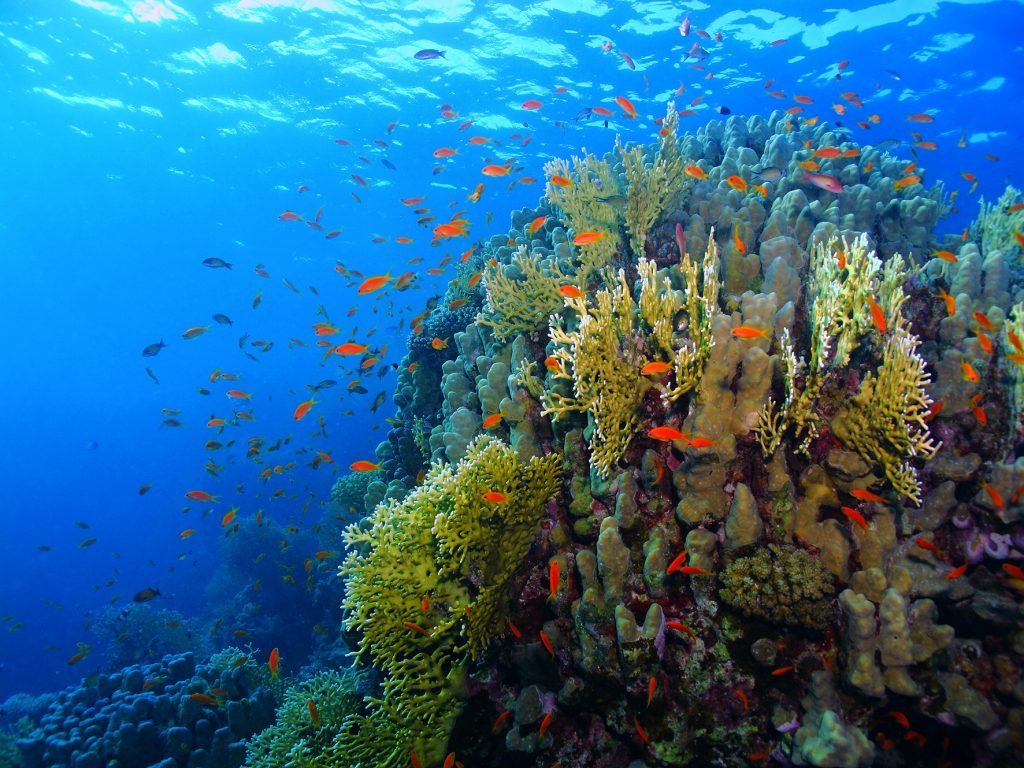 The Red Sea offers marine life and coral reefs unlike any found in Europe, and as such El Gouna is a favourite for experienced divers and casual snorkellers alike.
Those keen to earn their PADI can learn at El Gouna's 11 diving centres, which offer a complete range of diving education, including PADI certification from beginner to a professional level. Diving in El Gouna can also be a family affair, with diving programs and courses tailored for kids being available at all diving centres.
Those who prefer a casual snorkelling experience will find themselves immersed in an abundance of marine life as soon as they step foot in the rich waters of El Gouna.
Prices start from £30.00 for a PADI Discover Diving course.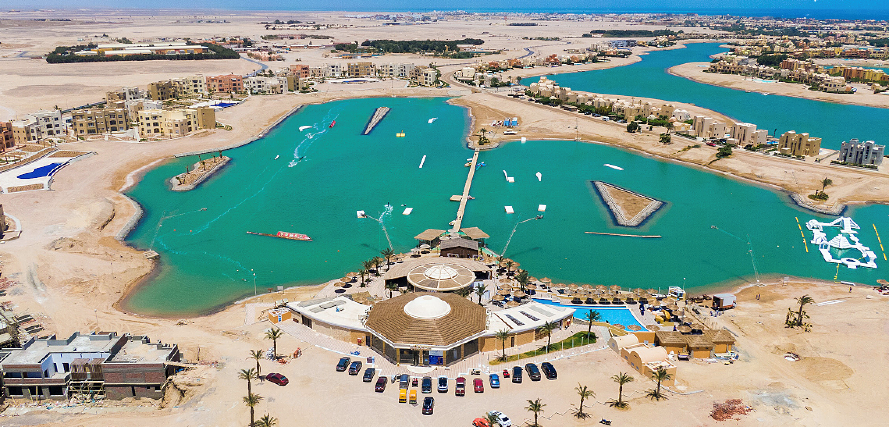 Open all year round and located in the heart of El Gouna, Sliders is one of the largest cable parks in the world. Offering a recreational complex with wake park, aqua park and pool club. The facility is of Olympic standard, and offers guests of all ages the opportunity to try their hand at wakeboarding, waterskiing and kneeboarding. The park is designed for all skill sets, so you don't have to be a water sports pro to have a good time.
There's also an inflatable Aqua Park, offering a fun obstacle course for kids, teenagers and adults.
Prices start from £22.30 for a 2-hour session.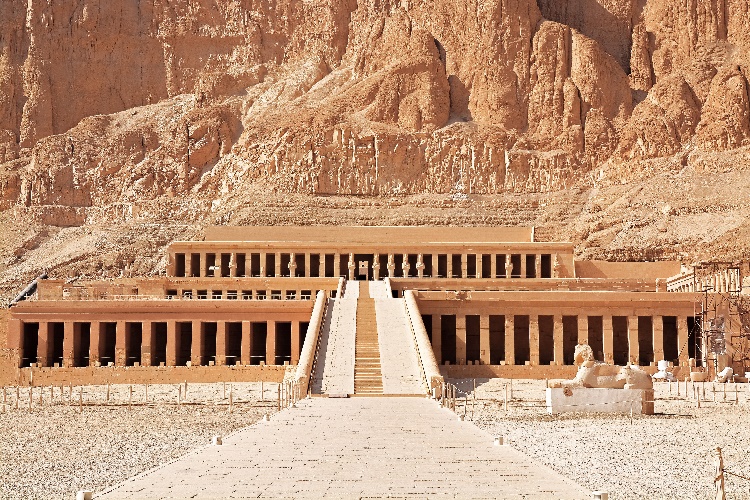 El Gouna's unique location in the heart of the desert means that families keen for adventure can embark upon a number of safari excursions. Venture out to the desert for a visit to the nearby Bedouin village to mingle with the local community, or head out at night to enjoy a unique stargazing experience, away from the heavy light pollution found in more urbanised European destinations.
Adrenaline junkies can also enjoy a safari adventure by jeep or on quad bikes, depending on the season.
Prices for desert excursions start at £32.00.
Immerse Yourself in Ancient History
Teach little ones the rich history of ancient Egypt by visiting one of the many historical sites reachable from El Gouna. History fanatics can relish in visits to Egypt's most popular historical sites, including Luxor's Valley of the Kings, just a 3-4 hour drive from the resort. where they can be immersed in the rich historical culture that Egypt is so famed for.
Prices start from £39 for an adult and £25 for a child.
Wander along the bustling Downtown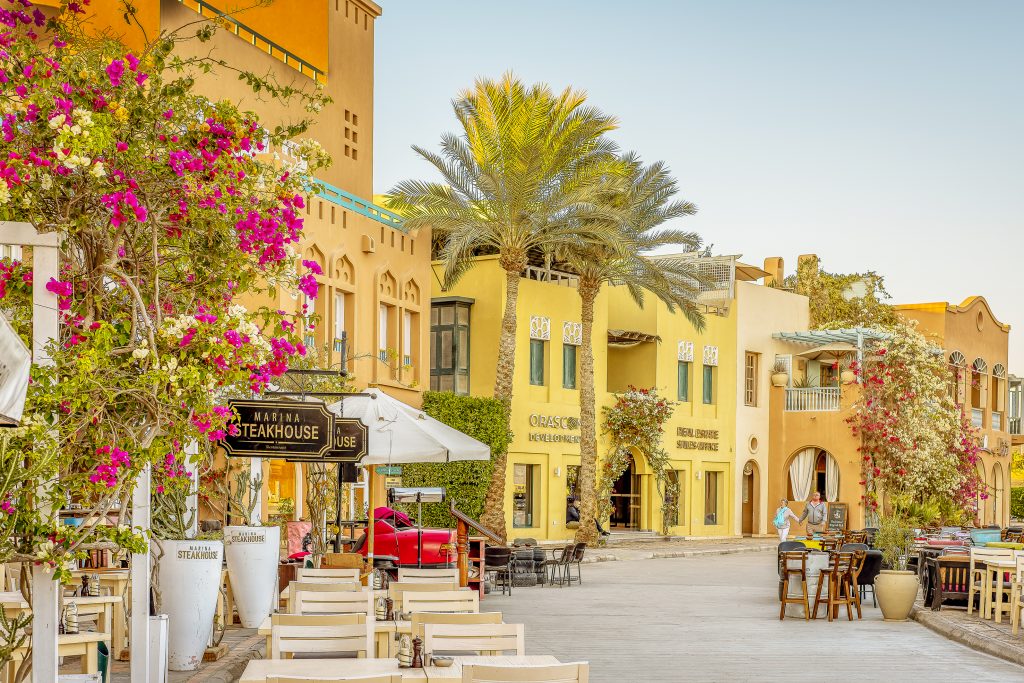 Nestled in the heart of El Gouna, visitors can wander around the atmospheric Downtown for a lively evening sampling worldwide cuisine and mingling with the locals. This area is the hub of El Gouna's social scene and is ideal for family nights out.
Kick back and relax in one of the many family-friendly hotels
With 18 hotel offerings, El Gouna has something to fit all ages, budgets and group sizes. The Sheraton Miramar Resort is a 5-star, award winning, beachfront resort, built on nine islands with a landscape of lush gardens and lagoons. Offering an onsite kids club, the Sheraton is the perfect resort for families with younger children.
The 4-star Labranda Club Paradisio is a beachfront resort with an all-inclusive program. The four-star hotel is built along a virgin beach expanse of a protected bay. Club-style animation and a myriad of sports and activities make it a perfect choice for active families.
Prices starting from £87.00 per night.