In 2022, more and more people are taking the road less travelled on their own. Solo travel isn't a new concept, and a while back, we were all taking inspiration from YouTube vloggers who were documenting the glamorous lifestyle of a solo traveller.
The pandemic put a stop to many of our travel adventures – or at least redefined them. In 2022, our thirst for exploration is being manifested in old and new ways, and solo travel is one of them. Google Search volumes for "solo travel" have increased by 132% between April 2021 and March 2022.
Together with Ben Mercer from Leisure Lakes Bikes, let's dive into the growing trend and find out more about the motivations of today's solo traveller.
The growing trend of travelling without company
The world of solo travel is welcoming to all genders, yet women are more likely to go on a travel adventure on their own. Overseas Adventure Travel (O.A.T) reports that 47% of their travellers are registered as 'solo', and a whopping 85% of those are women.
In terms of the generations who are travelling without company, Gen Z and millennials are leading the way, with one in four travellers planning to travel solo in the next six months.
According to the Solo Traveler 2021 Reader Survey that took into account a total of 2,359 respondents from America, Canada, UK, and Australia, 70% of solo travellers are wanting to travel internationally. Nevertheless, group travel is also popular amongst 62% of the respondents.
The rise of sustainability is also defining the way solo travellers are exploring the world. According to the Solo Traveler 2021 Reader Survey, 37% of the respondents are wanting to travel more consciously and sustainably. In order to reduce their eco footprint, 12% are planning on flying less.
Travel will be a priority in terms of budget (36%) with longer (20%), more frequent (22%), and road trips (26%) leading the way. 16% of solo travellers wouldn't shy away from luxury on the road either.
Tour operators are also responding to the solo travel trend with special deals and the waiving of single supplements.
Why travel solo?
There are a host of benefits to travelling solo.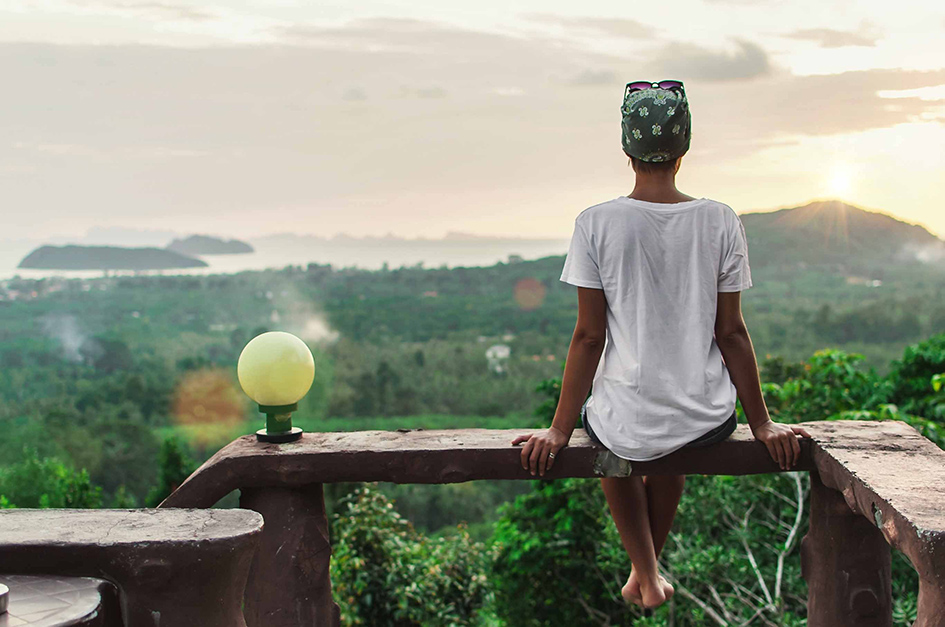 Solo travel gives you full control over your travel plans and the opportunity to steal some quiet time to yourself. In the Solo Traveler 2021 Reader Survey, 66% of the respondents chose this type of travel because they wanted to see the world and not wait for others. Similarly, 56% wanted to do whatever they want, and 48% like the feeling of freedom and independence. 
While travelling on your own, you get to meet new people and make lifelong friends, and that's what's motivating 42% of the respondents in the survey.
Solo travel is also a great way to grow as a person, and 41% of the respondents are driven by this. Many travellers see it as a self-discovery journey, where you can learn who you are and what you want from life, as it can be quite cathartic.
According to "The Future of Wellness 2022" report by the Global Wellness Summit, "survivalist wellness" is emerging, which stands for people seeking resilience and self-reliance through spending time in nature. Solo travel is a great way to learn how to rely only on yourself, be comfortable in your own company, and be more resourceful.
Top solo travel destinations
But where are solo travellers heading to? The interest in international travel is on the rise, as 26% are wanting to travel abroad, only 3% are interested in domestic solo travel, and 71% would like to try both, according to the Solo Traveler 2021 Reader survey.
Forbes has ranked the top 40 destinations for solo travel worldwide based on 12 ranking metrics. Ho Chi Minh City in Vietnam, Marrakech in Morocco, Istanbul and Turkey, Cairo in Egypt, and Hong Kong in China are headlining the list. These are all picturesque cities that you can explore by foot, on an electric bike, or on a bus tour. Remember, you're travelling solo, so you're in full control of how you experience your chosen destinations!
Since safety for women is one of the major concerns for female solo travellers, Adventurous Kate, an independent solo travel expert, advises: "I always recommend that solo travellers budget extra money for safety issues. That could be taking a cab home at night instead of public transportation, or rebooking accommodation in a better location or neighbourhood, or taking a scuba course with the company with the better reputation rather than the cheapest one."
Solo travel is a great way to explore the world, and more and more people are gaining the courage to do it. With tour operators taking the step to accommodate solo travellers, jetting off to a foreign destination independently or in a group will become even more appealing.