Do you suffer from spa-ziety? Spa director shares her tips to encourage confidence in the spa
Whether it's your first time in the spa or your 100th, we can all struggle to switch off our minds and get out of our own heads from time to time. You might be having an episode of self-doubt in a body confidence crisis or worries about work or bills simply popping up. Whichever direction the mind is wandering off, it means we are not living fully present in the moment of relaxation.
To help people make the most of their spa experience, Penny Weston, founder of MADE and director of Moddershall Oaks Country Spa Retreat, shares her expertise on how to stay grounded and confident in the present moment…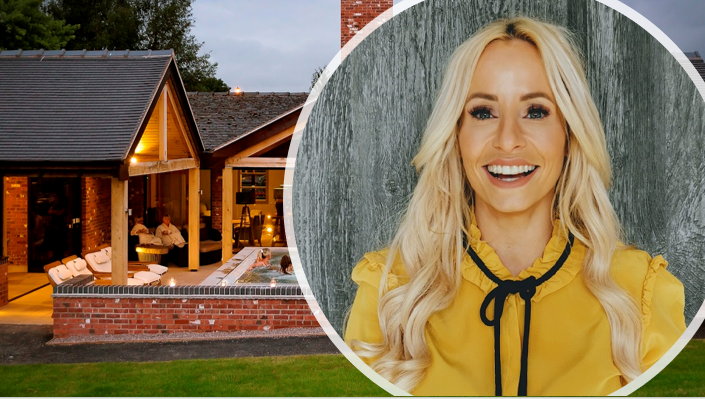 Spa Confidence – Tip one: celebrate your body
If body confidence is your weak point, instead of judging yourself for the negative thoughts you have about yourself, pivot your mind to recognising the role that your body plays in your overall wellbeing. Before you visit the spa, practice wearing your underwear (or being naked) in front of the mirror. As you look at yourself, appreciate every part of you (even the bits you sometimes don't love) and celebrate all that it does for you. Thank your feet for getting you around, your arms for allowing you to hug loved ones or even your eyes for allowing you to see the world. Make friends with yourself! Your whole body is a story of you, it is a map of your life and a reminder of all that you are. Building up this connection with yourself will help you to reap the benefits of a spa experience to the fullest you can.
Spa Confidence – Tip two: wear what makes you comfortable
It's also important to remind yourself that you don't have to do anything you don't want to do. If, when at the spa, you prefer to wear a more covered swimming costume over a bikini, then do! Whatever you choose, wear it with confidence for your beautiful body. At Moddershall Oaks Country Spa Retreat, we want to ensure that our guests feel as comfortable as possible and that's why we have a range of gown sizes on offer with something suitable for everyone. But if this is a worry for you, you can give us a call beforehand so we can be sure to accommodate you.
Spa Confidence – Tip three: finding a treatment that works for you
Spas are more accommodating than ever before, with each offering menus that can often be tailored to your unique needs. If you are experiencing body doubts, perhaps build some initial confidence with a facial treatment where you won't need to get undressed. For example, our Tribactif Facial (£70 for 50 minutes) is completely customised to each individual's skincare goals, allowing you to feel as comfortable as possible. Not only a deep cleanse and gentle exfoliation encouraging a healthy glow, but this treatment also features a face, neck, shoulders, and scalp massage meaning you can still enjoy tension relief without your body being on show. Next trip you might surprise yourself and want to book in for a whole-body massage!
Spa Confidence – Tip four: switching off during a treatment
Sometimes we can overthink overthinking and that's when our thoughts spiral. When this happens, release self-judgment and instead welcome each thought with love and acceptance. This will make it easier to redirect them and encourage you to come back into living in the moment. One of my favourite ways to do this is by reciting a mantra and sticking to it. For example, next time you're overthinking about things out of your control, try repeating: "I am the creator of my life. Whatever I think about creates my reality" and see how quickly your mindset shifts. If you're still struggling to switch off, move your focus to the sounds around you. Really listen to what you can hear, maybe it's the birds chirping outside or the calming music.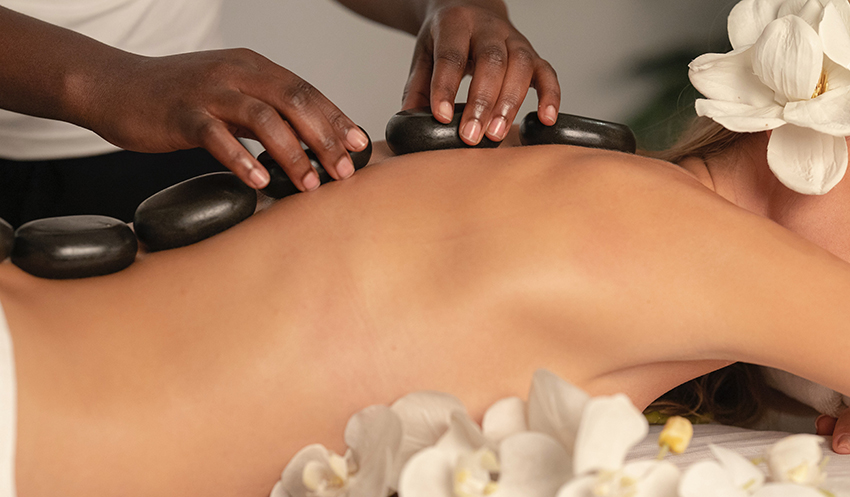 Spa Confidence – Tip five: ensure you are well rested
When we're tired, the mind will usually work overtime and it's harder to calm our thoughts down. So, the night before coming to the spa, it's important to get a good night's sleep. Try switching off your phone before you get into bed and instead of having a relaxing bath or reading your favourite book. If you wake up and still aren't feeling as well-rested as you'd like, try doing a quick meditation. These are so easily accessible now with free apps and YouTube tutorials. Whatever time allows, even just 5 minutes can bring feelings of peace, love, and self-acceptance back to our bodies.
Spa Confidence – Tip six: plan your trip with people who empower you
While going to the spa alone can be just what one needs, often spending the day with the people who empower can allow you to enjoy it that bit more. This could be a partner, group of friends or a member of the family – simply anyone who you feel comfortable to be yourself around. This quality time with someone else can boost both of your confidence and bring you to a state of mutual relaxation. When you are around those that empower you, it is easier to avoid comparing yourself to others too!